On the evening of May 26, 'Broker' made its premiere at the Lumiere Grand Theater of Palais des Festivals at the Cannes Film Festival and entered the competition category. The film director Koreeda Hirokazu and stars Song Kang Ho, Kang Dong Won, IU, and Lee Joo Young walked the red carpet for the film's grand premiere at the '75th Cannes Film Festival'.
The movie also features some members of the 'Parasite' cast who won the Palme d'Or during the 71st Cannes International Film Festival. The film marks director Koreeda Hirokazu's 8th appearance at 'Cannes', as well as actor Song Kang Ho's 7th.
Japanese director Hirokazu Kore-eda will make his Korean-language debut with "Broker," featuring "Parasite" star Song Kang-Ho and Lee Ji-Eun. Lee, who is better known as IU. IU is known to be South Korea's biggest pop star and is also a Gucci global ambassador.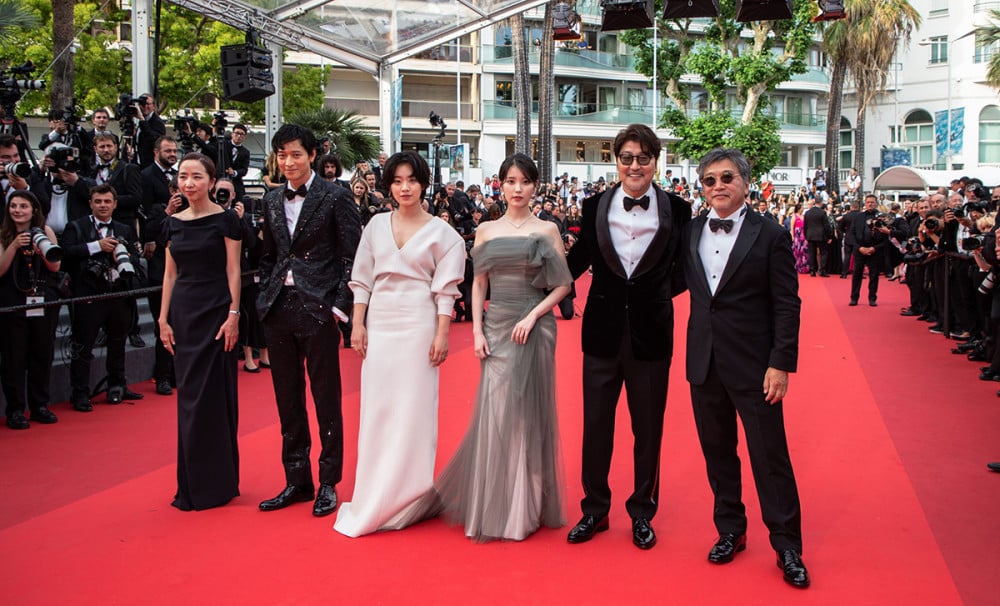 The film 'Broker' received massive attention from the media as the cast appeared on the red carpet at the 'Cannes Film Festival'. However, many fans were gathered to see the singer IU's First Cannes Appearance, and the singer spent time greeting fans by signing albums, taking photos, etc.
After the official screening of 'Broker' ended, the audience delivered a standing ovation to the cast for about 12 minutes, as Koreeda Hirokazu and the cast members took turns thanking the crowd.
IU At Cannes 2022
For IU's First Cannes Appearance, she was draped in an elegant number of grey chiffon by Korean designer Choi Jae Hoon. She wore the necklace and earrings from Chopard's Josephine collection to pair with it. The singer-actor indeed descended upon the red carpet in style, for the screening of 'Broker'.
Celebrity Outfits At The Premiere
Lee Joo-Young and Choi Hee-jin
Song Kang-ho and Hirokazu Koreeda
Bella Hadid in Gucci
Leomie Anderson
Naomi Kawase
Diipa Khosla
Lara Gautier
Pritika Swarup
Maria Borges
Heart Evangelista
ALso Read: Fashion At The World Premiere of 'Elvis' At The 75th Cannes Film Festival