[the_ad id="631″]
The personal care industry undergoes rhetoric changes every now and then to be in sync with the demands of customers. These revolutionary changes cater to specific problems such as hair fall, acne and many more by making beauty and personal hygiene affordable for mass usage. Today we are going to take a look at some of the pioneers of personal care products industry who have been leading the way with their innovative offerings.
This leader of cosmetic and personal care industry was established back in 1909 with is headquarter in France. Some of their most popular brands are Softsheen, Garnier and Maybelline New York. L'Oreal has been branded as one of the most ethical companies which employs various B-town celebrities for showcasing its products. The huge range of skincare, haircare and makeup products of L'Oreal come in variety of choices to cater to every skin and hair type.
The personal care products of Gilette such as disposable razors, body razors, MACH razors, fusion razors, trimmers, ProGlide razors, replacement blades, aftershave, gels, shaving creams etc. make sure that you can groom your body and facial year in a hassle-free manner. It is owned by Procter & Gamble, a multi-national company which is based out in the United States. The FlexBall technology incorporated by Gillette in its razors ensure that it contours to the shape of our body for removing every single strand of hair and leaving you with baby soft skin.
This U.S based personal care products brand with ranges such as 'Perfect Radiance', 'The total effects' and 'Olay vitamins and professionals', seeks out to moisturize and tone your skin for bringing back that youthful glow. The skin deformities which come to pay us a visit with increasing age can be tackled by specially formulated products such as 'The Regenerist' which is as effective as its luxurious and high-priced peers.
Olay originated back in 1949 at South Africa where they gained initial popularity under the name 'Oil of Olay.' A unique marketing campaign was used by Olay where they used slogans such as "Share the secret of a younger looking you" rather than earmarking their product against beauty or personal care. Olay was taken over by Proctor & Gamble in 1985 following which it gained global recognition as a billion-dollar brand. The wide array of Olay products ranging from facial moisturizer to facial cleanser, anti-ageing creams and many more has helped them in establishing a stronghold in the market of personal care products.
This famous personal care products manufacturing brand based out of the United States mostly focuses on oral hygiene offerings such as toothpaste, toothbrush, mouthwashes and dental floss. Since its establishment back in 1873, Colgate has surely come a long way into becoming an extremely reliable brand which has found its way in the toiletry staples of every household across the globe. Coupled with an employee strength of about 38000, the products of Colgate strive to bring out more effective and customer-centric offerings.
This French company was founded 83 years ago as a part of the luxury product range of L'Oreal with its foray in the fields of perfumes, skin care, make-up and fragrances. You are bound to be spoilt for choice once you browse through the various toners, cleaners, exfoliators, eye and lip care products, makeup removers, sun care products, moisturizers, concerns and masks, serums and treatments of Lancome which can be purchased by either visiting its brick-and-mortar stores or from online portals. Special offers are provided by the company to its online customers who can also earn points coupled with their membership scheme every time they purchase its personal care products.
The skin and hair care products of Garnier are an absolute rage in Asia, China, Japan and India. It was established in 1904 and strives to blend in active natural ingredients with its breakthrough formulas for creating innovative products which bring about stunning results from the very first usage. Garnier also tries to reduce environmental impact through sustainable sourcing of its products which are available in different categories such as Whole blends, Fructis and Skin Active.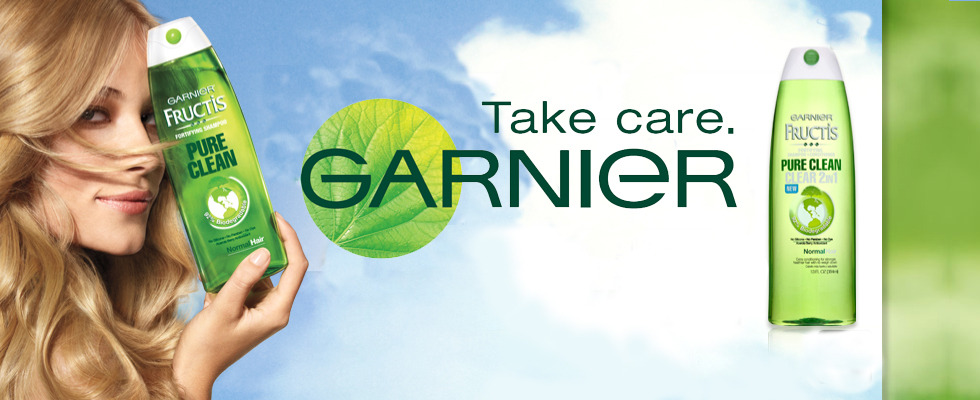 This German personal care products brand was incubated in 1911 with its main focus on face, body and sun care as well as men's grooming essentials. The classic Nivea crème which comes packed in a blue tin ranks exceptionally high in terms of popularity. Some of the latest versions are being offered with Jojoba Oil and Vitamin E extracts to usher in greater goodness for your skin.
This famous American brand established in the year 1968 produces skin care products, toiletries, fragrances and cosmetics which are usually sold in the high-end departmental stores. The brand is exceptionally useful for tacking sensitive skin problems which has helped it in becoming one of the most trusted skin care brands in the world. The Clinique products are free from fragrance and allergies.
This popular personal care brand owned by Unilever originated in United Kingdom and is presently manufactured in various countries such as Brazil, Argentina, China, Germany, Canada, Indonesia, Ireland, India, Japan, Pakistan, Poland, South Africa, Netherlands and Thailand. The various personal care products of Dove such as facial and hair care products, beauty products, lotions, body washes and deodorants are crafted using vegetable oils, synthetic surfactants and salts of animal fats.
This American brand is famous for its makeup, hair care, skin care products as well as fragrances which are distributed on a global platform through different channels such as online commerce and retail stores. Estee Lauder started its journey back in 1946 with an all-purpose crème, cleansing oil, crème pack and skin lotion which got diversified later on into fragrances, cosmetics and hair care products. Its entire skin care range spread over wrinkle reducing creams and repair creams has been specially formulated to bring out your inner glow.
With its wide variety of creams, face washes, cleansers, self-tanners and lotions which can cleanse and moisturize your skin from the core without making it feel oily, Neutrogena can be your one stop shop for all beauty requirements.
Personal care products industry is moving at an extremely fast pace with new products being offered on a daily basis. You can easily rely on the brands listed above for ushering in wholesome beauty benefits.