Wearing a waterproof mascara becomes an absolute must especially when you are attending emotional events such as weddings and funerals as well as going for a beach party. But the main cause of concern arises when you have to remove the same after coming home from the party.
Experts Tips For Removing Waterproof Mascara 
Eye Makeup Remover – Your Ultimate Go-To Technique
Your chances of running out of eye makeup remover can be brought down to an absolute low if you are methodical about your daily operations. In this way, you will always have your beauty closet stocked well in advance before the buffer period initiates. For undertaking this mascara removal process, you will require cotton pads and an eye makeup remover especially the ones which are oil-based. You will first be required to pour some eye makeup remover onto a cotton pad and rest it on top of your closed eyelashes for a few seconds. Next you will have to wipe the cotton pads gently downwards, towards your lash tips. This process needs to be repeated unless all the mascara traces are completely removed. It is advisable to use a hypoallergenic eye makeup remover given the hyper-sensitivity of our eyes.
Micellar Water – The Magical Makeup Remover
This can serve as the ultimate pick for those having dry and sensitive skin as it flushes out all the traces of makeup from delicate around-the-eye area in a gentle manner. You can start with the same by dabbing some oil-infused micellar water on a cotton pad and resting it on the top of your eyelashes for about ten seconds. Next you will have to wipe it down mildly towards the lash tips and repeat the process with fresh pads unless at the traces of mascara gets thoroughly removed.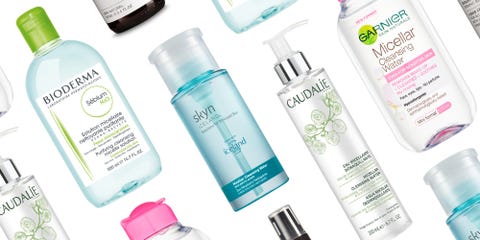 Natural Oil – For The Goodness Of Mother Nature
You can get rid of notoriously stubborn mascara in the most safe and effective manner by using almond, coconut, olive and even baby oil. While following this process, you won't be required to rub or tug the delicate under eye area. These oils come packed with nutrients which can also boost up the growth of healthy and dark eyelashes. It is recommended to use minimal amount of oil so that your makeup removal process doesn't end up being messy. In this way, you can also prevent excess oils from coming in contact with your pupils. 
Petroleum Jelly – Lazy Girl Hack
Petroleum jelly serves one of the cheapest hacks of removing eye-makeup especially because you will just have to dab on some petroleum jelly on your eye lashes using your fingers and follow it up with a cotton pad dipped in warm water after allowing a resting time of approximately five minutes. 
Baby Shampoo – Its Time To Say No To Tears
You can also use baby shampoo in the place of baby oil but you need to make sure of getting the one having no tear formula so that your eyes are not adversely affected by the same. Baby shampoo is also hypoallergenic and fragrance-free making it the perfect pick for those having sensitive skin. You will just have to apply a small amount of baby shampoo on a damp cotton ball and dab it onto your lashes. Next you will have to wipe the cotton pad downwards in the direction of the tip of your lashes. Finally, the remaining mascara has to be removed using a cotton pad or wet wipe. You should never use regular shampoo as that might cause major stinging and eye irritation. 
Cold Cream – Moisturisation Holds The Key
Face moisturizer or cold cream can also be used for removing waterproof mascara although this might require some extra effort on your part. You can also use cold cream for removing your entire face makeup at one go. For doing this you will require warm washcloth and moisturizing lotion or cold cream. Once you are done washing your face using your regular cleanser, you will have to pat it dry and apply some cream which needs to be rubbed carefully onto your eyelashes and wiped off with a warm washcloth. However, you should stay away from the usage of strong chemical-based lotions as that might increase the chances of infection. 
If you are someone who swears by voluminous and fluttery lashes for complementing your red-carpet ready look, then nothing can suffice you like that of a waterproof mascara. It all seems fun and games unless you have to remove the notoriously stubborn mascara which can have a negative impact on your skin if done in the wrong manner. However, our clever hacks are bound to guard your back and remove all the traces of makeup without causing any strain to your precious lashes. Follow us @ Pinterest.